TriBeCa Animation
Best Project in Comprehensive Design Studio, 2017
The animation studio is located in Lot 8 adjacent to Tribeca neighborhood of New York City. The building massing is determined by views of the city and the water. Programmatic functions range from full public access to amenities on the ground level to the more private domains of working and living for the creative professionals inhabiting the space. The overall building program is geared towards the viewing of and production of animated films. Programmatically the building function moves from a public street level to an increasing private work and live quarters. Accessible from the street are both a movie theatre and a below grade gallery. The second level is a series of spaces geared toward the making of an animated movie. The third and fourth floors consists of ten apartments and communal spaces for those working in the animation studio below.
Underneath the berm, street access from the West Side Highway to the waterfront is facilitated through a tunnel running between the theatre and gallery. Stairs accessible from the West Side Highway lead up to a public courtyard which overlooks the Hudson River. This elevated courtyard sits atop an 18 feet high berm, designed to withstand the anticipated 100 year flood. A gentle hill slopes down to a pedestrian path running parallel to the water's edge.
Master in Architecture at the Spitzer School of Architecture // Spring 2017 // In collaboration with Gavi Wilcox
The Tribeca Animation Studio addresses the need for both coastal resiliency and live/work structures in New York City. It combines a protective berm with a structure geared towards the viewing and creating of animated films as well as the Hudson River.

Schematic Design
Design Development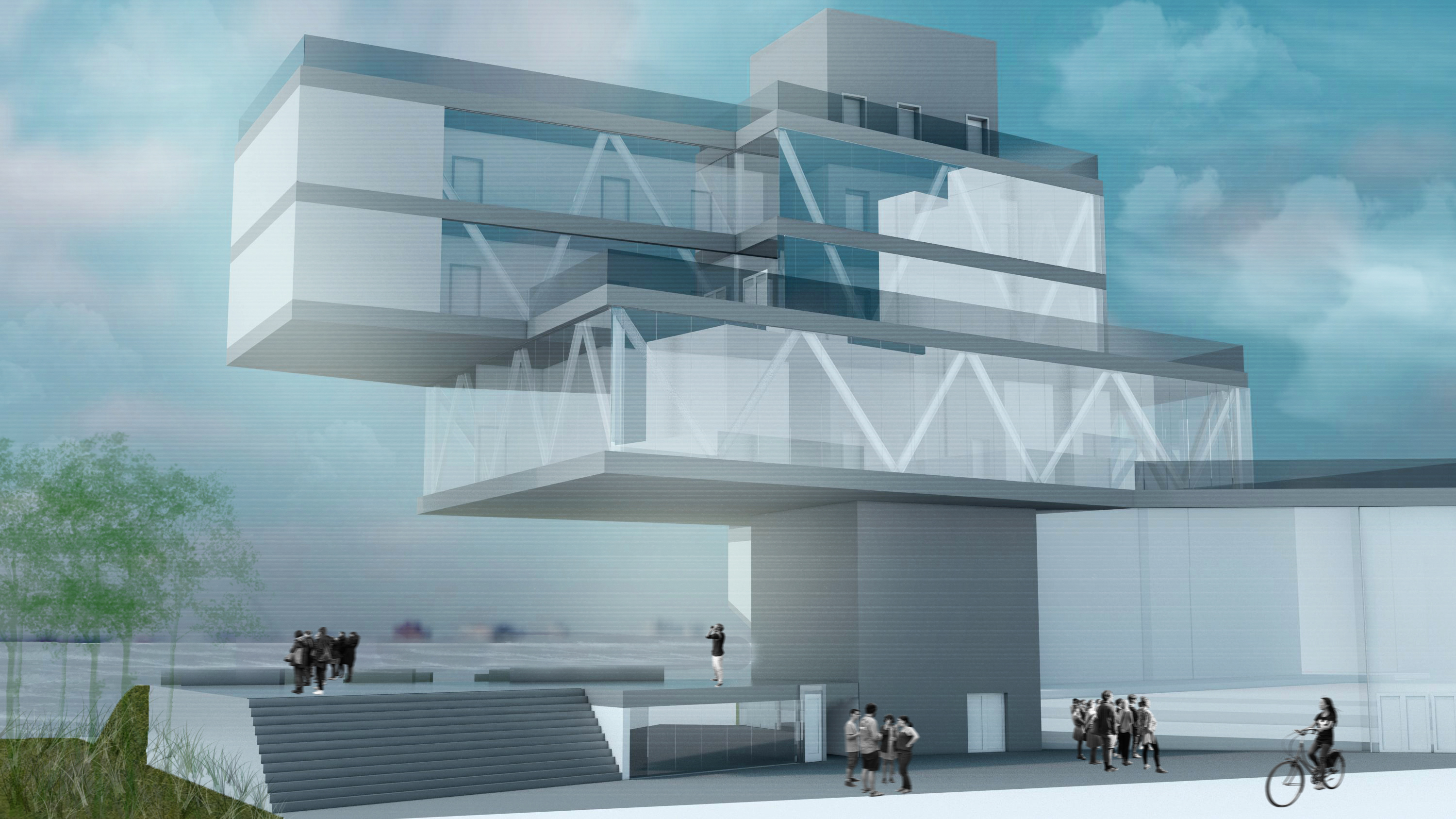 Construction Documents