Dossier: Bodies and Spaces




This dossier encapsulates the ideas, inspirations and questions of a pre-thesis exploration on Bodies and Spaces. The thesis eventally resulted in Non Bodies, New Spaces which is a series of spatial meditations for non-ideal, non universal individuals.

While the progression and outcome of the thesis meandered and evolved as the studio progressed, the orginal ethos of the exploration remained:

"... to question inclusivity-- in who we are and who we are not designing for--and to explore creative possibilities that challenge the current thinking on access and ability in architecture."



Research // Thesis // Master in Architecture at the Spitzer School of Architecture //Fall 2017 // Special thanks to Lydia Xynogala for guiding this research seminar




A prologue to Non Bodies, New Spaces.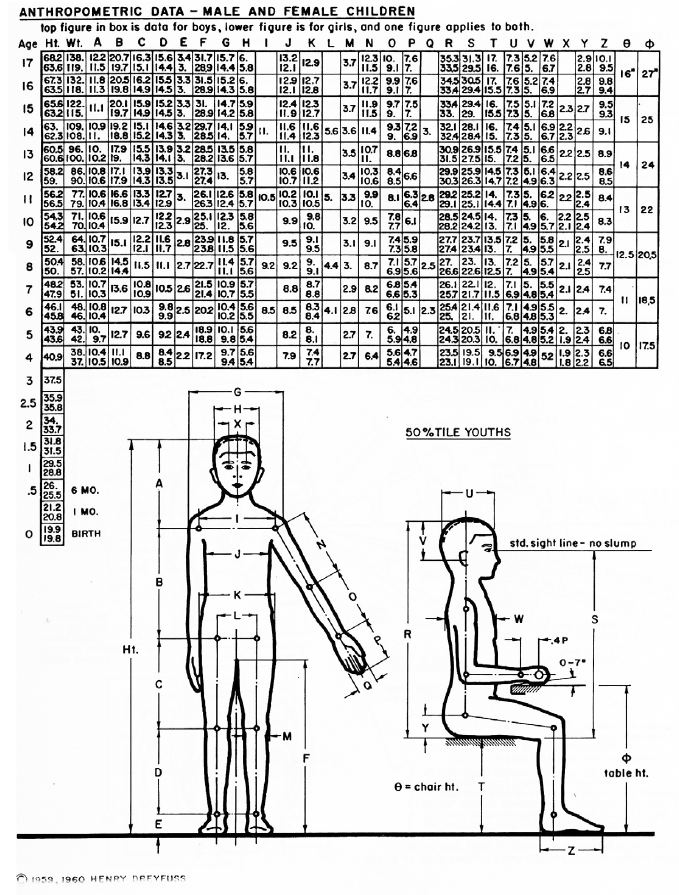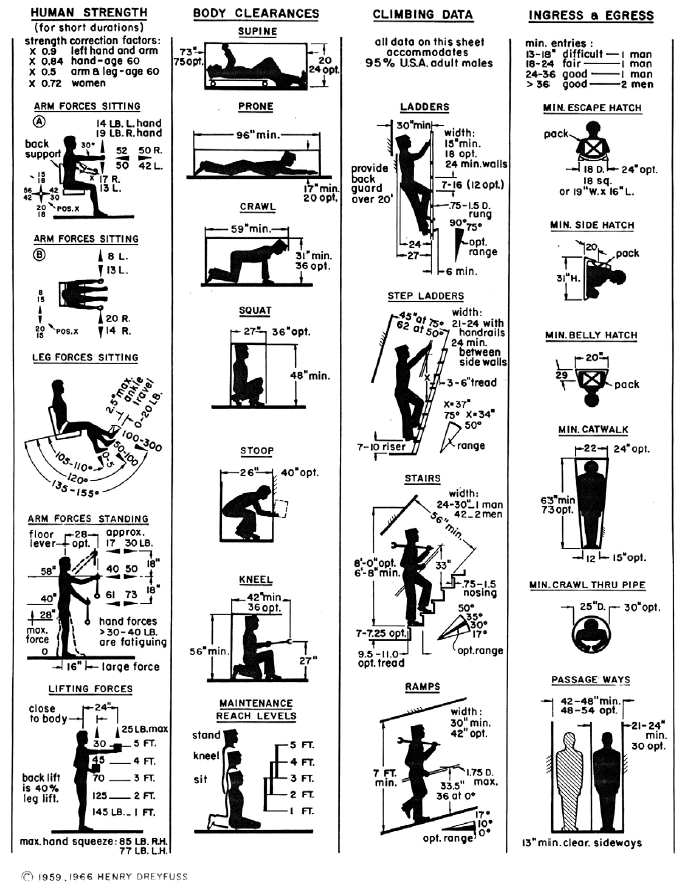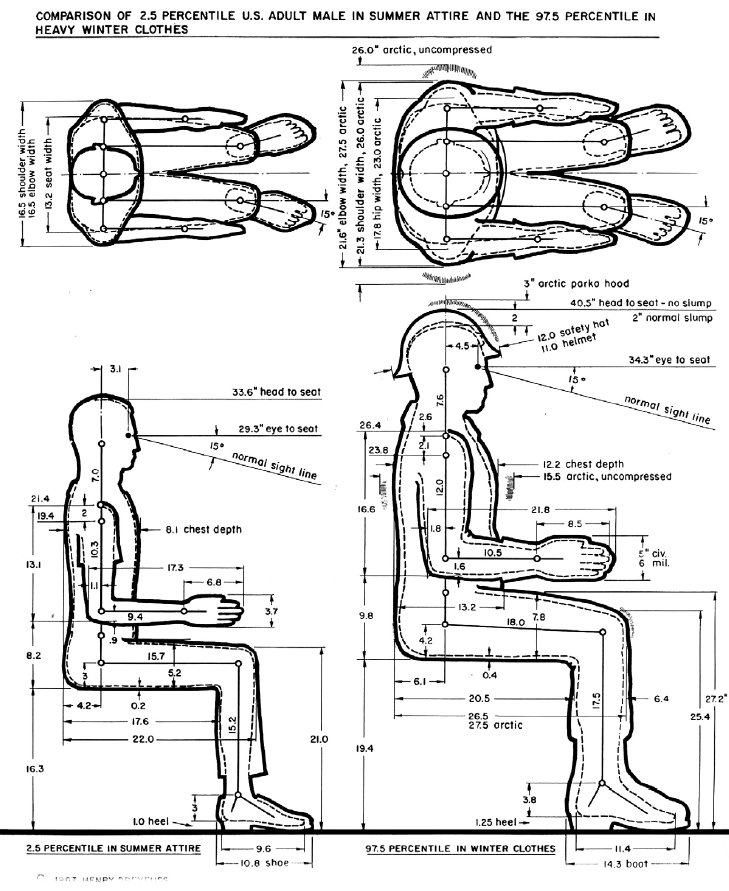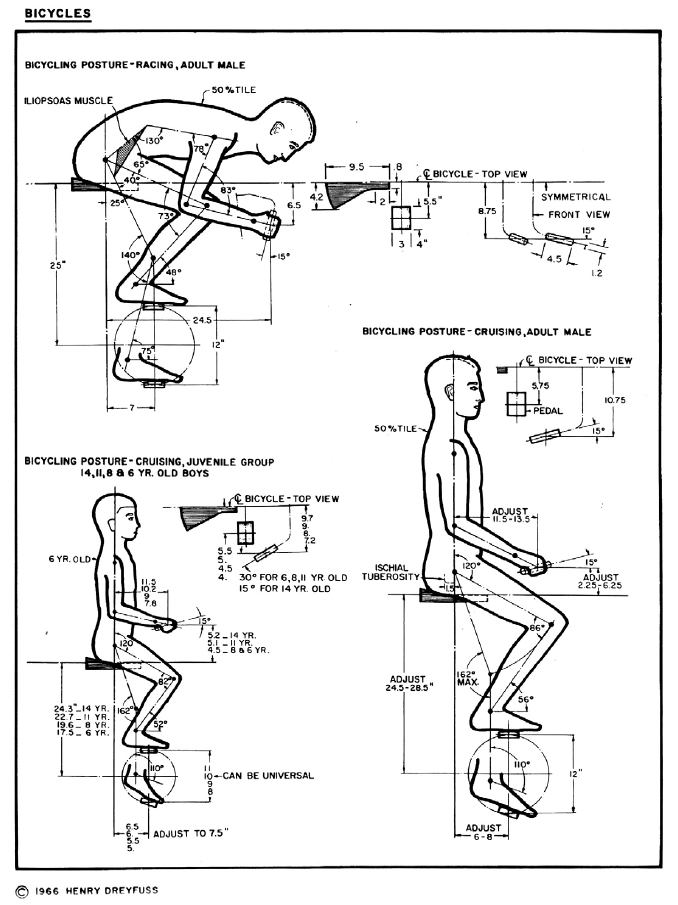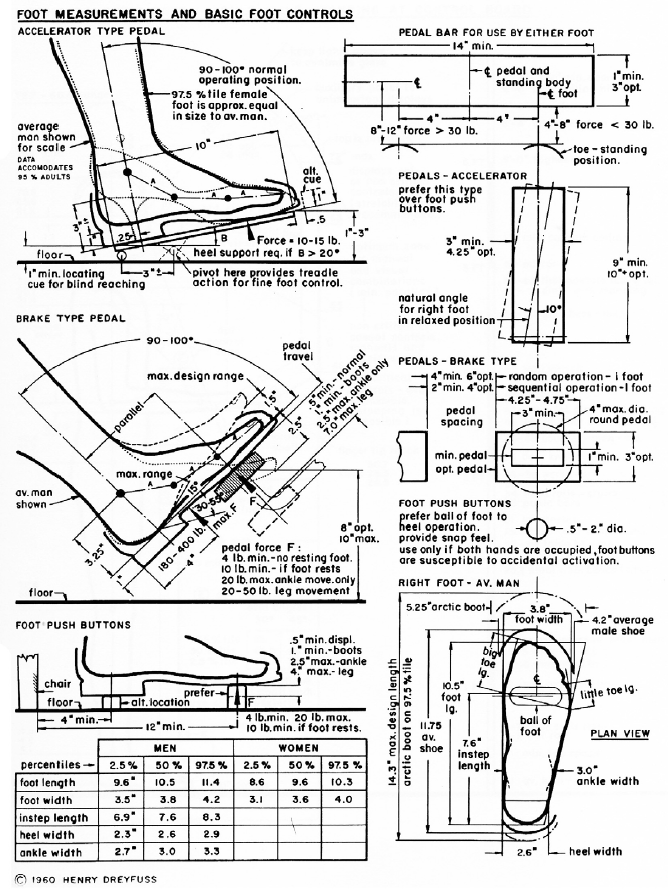 What if we see that rethinking disability enables us to explore critically and creatively assumptions about, and relationships between, disability and ability, which in turn, can offer better ways of understanding the implications of both bodily diversity and everday socio-politcal practices?
-Jos Boys, Doing Disability Differently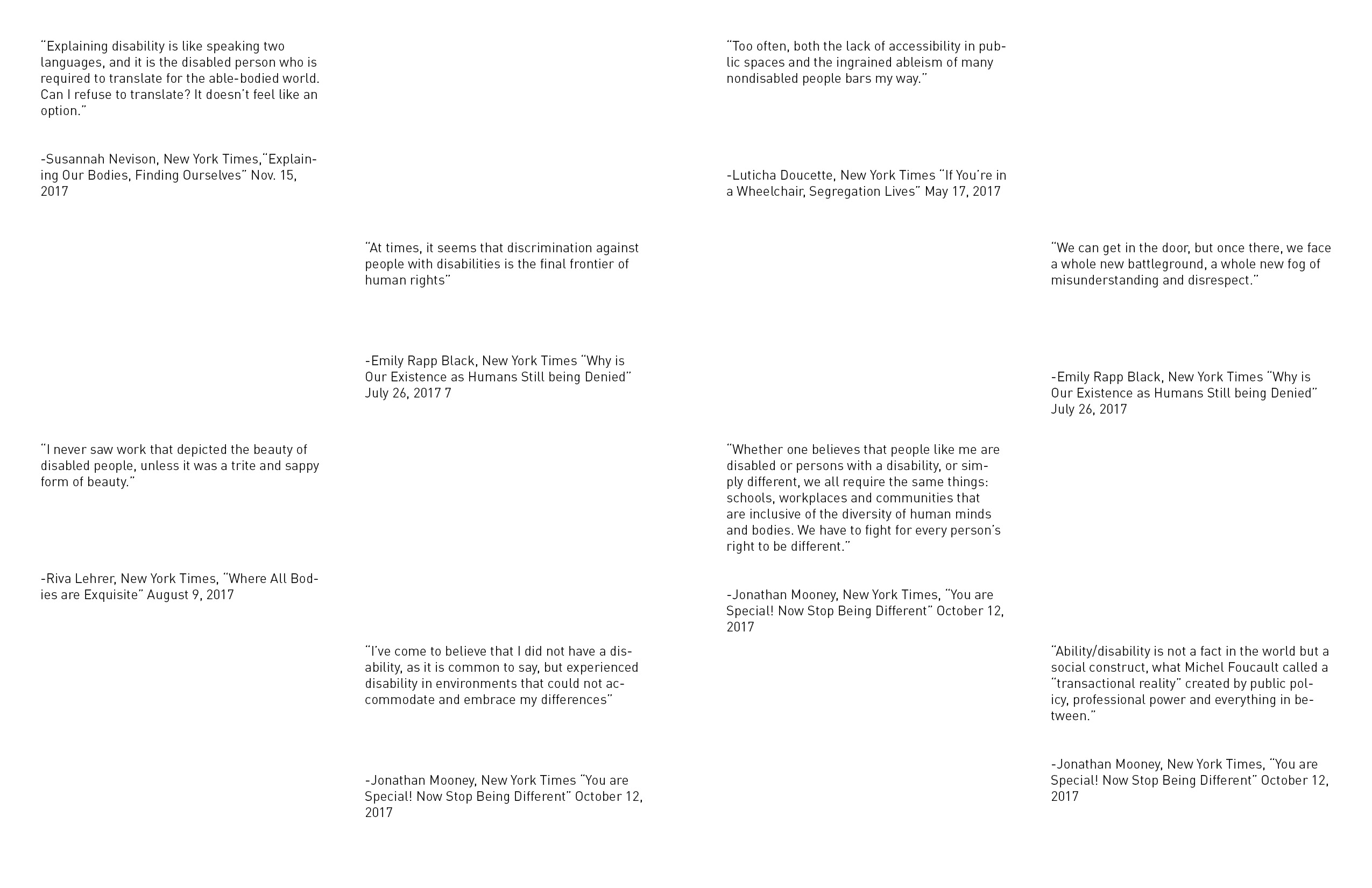 A dossier of research, ideas, figures, numbers and voices on bodies and spaces.
Ableist bodily conceptions underpin architectural discourses and practices, and there is evidence to suggest that the specific mobility and/or access needs of the disabled people rarely feature in the theories and practices of designers and architects. In this sense, one fo the sources and site's of disabled people's marginalization and oppression in society relates to architects and architecture.
-Rob Imrie, The Body, Disability and Le Corbusier's Conception of the Radiant Environment


Exerpts from the New York Times Disability column and figures from the 2010 ADA Standardsof Accessible Design

Process drawings